Shophouse. The Social Hostel.
The Shophouse is situated along Arab Street, Singapore. It was a bit tricky going to the place the first time though. The location is awesome... MRT's, bus stops, and malls are just nearby. I timed myself one morning when I met up with my brother at the Bugis MRT station, and it took me about 5min to get there from the hostel. Well I kind of power walked all the way so that explains it :))
http://www.shophousehostel.com/
There is an all ladies floor, two floors with mixed rooms, and the rooftop (my favorite!).
I got locked out a couple of times as w
e were only given one key card (there were four of us), and my sister wasn't really paying attention to her phone/tab at that time. So I just hung out, watched the view and tv on the rooftop. They have this tv/game room on the top floor which you can use. There have dvds and books there. And oh, the couch was so comfy I think I could sleep there ;) Its a nice place to socialize with other backpackers staying there.
This is the only downside for me - the reception closes at 10pm. So if you get locked out at that time, which happened to me, you just got to wait until someone opens the door for you.tsk
I read about some reviews regarding bed bugs but luckily no bugs were in sight when we were there. Also read about not having enough water and that the hot shower isn't working. There are two shower knobs, the first one is for the "main" water pressure and the other one is the shower switch. There's also a "heater" switch outside the shower room.
There are also some stuff which you can use there and some came pretty handy. Need to de-wrinkle your clothes? They have an iron and ironing board. Need to have a quick blow dry, they have one too :D I'm not sure if they have it on all floors though (we were on the all ladies floor).
Some of what Working Title serves.
There's a cafe on the reception area called Working Title. So if you're looking for some place to hang out before you get some shut eye then what other place to go to than downstairs? We haven't really tried dining there as we we're always on the go and when we head home we're just so tired we cant wait to sleep ;) But the vibe there was good and the place is almost always packed. So you can tell that what they serve is good :)
http://pichunotes.wordpress.com/2014/02/14/shophouse-the-social-hostel/
The hostel offers free breakfast which starts at 8am but we start to head out around 7, so we haven't really tried eating there. Our favorite breakfast stop is at Subway, located around the corner of Raffles Hospital, a 2-3min walk from Shophouse.
The Pod.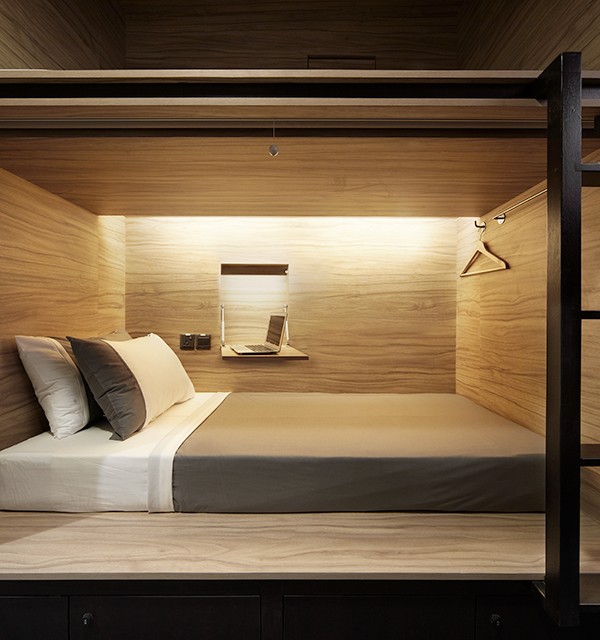 http://www.thecoolist.com/the-pod-hotel-singapore/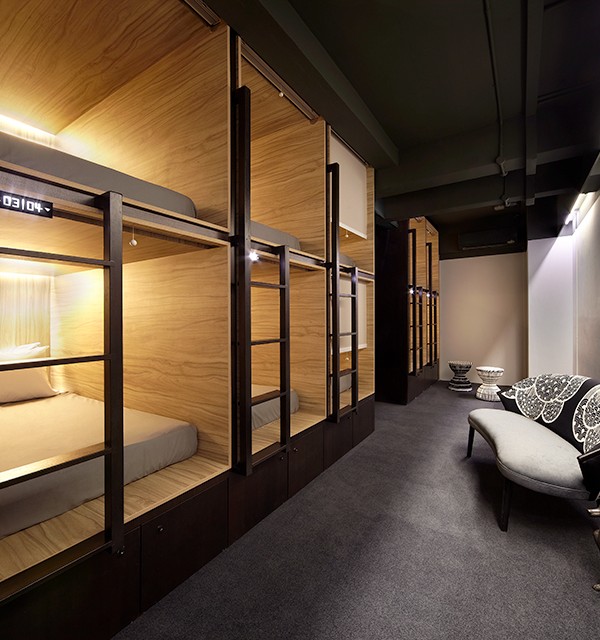 http://www.thecoolist.com/the-pod-hotel-singapore/
This is something that I found out online and really wowed me. This is quite unique, I think I want to check this out on my next visit too. This is slightly farther from Bugis and is pricier too compare to Shophouse. But the place does look amazing and I think
Pods
can actually offer a bit more privacy.
http://thepod.sg
It really depends on what you prefer and how much you are willing to pay for your accommodation. It all boils down to that.
So where did you stay while you were in Singapore?